Blough Tech Security Awareness Work From Home Deployment Kit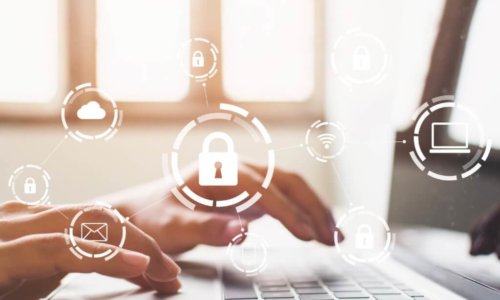 Training your employees to securely work from home.
As a result of the novel Coronavirus, many organizations are finding themselves transitioning their workforce to working from home. This can be a challenge as many organizations lack the policies, technology and training to secure a remote workforce. In addition, many employees may be unfamiliar or uncomfortable with the idea of working from home. The purpose of this guide is to enable you to quickly train those people to be as secure as possible.
Securely Work From Home
Since your workforce is most likely going through a great deal of both stress and change–and your organization is most likely limited by time and resources–this strategic guide focuses on making the training as simple as possible. We recommend you focus on just the most important risks that will have the greatest impact, which we describe below. Think of these as a starting point. If there are additional risks or topics you want to add, by all means, do. Just realize the more behaviors, processes or technologies you require of your workforce, the less likely it is that they can implement all of them.
For Organizations – Security Awareness Deployment Guide Securely Working at Home
The purpose of this guide is to help you communicate and introduce the concept of working from home. We highly recommend that you coordinate this message with / through your communications department as your organization is most likely already actively communicating about the Coronavirus. You will find a step-by-step strategic guide on how to make the transition to work from home safely and securely.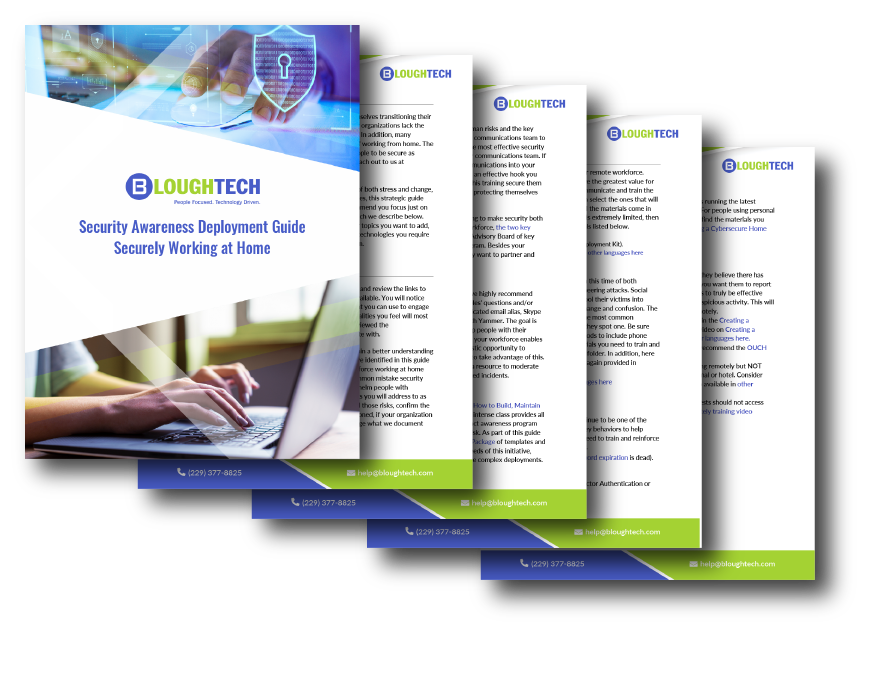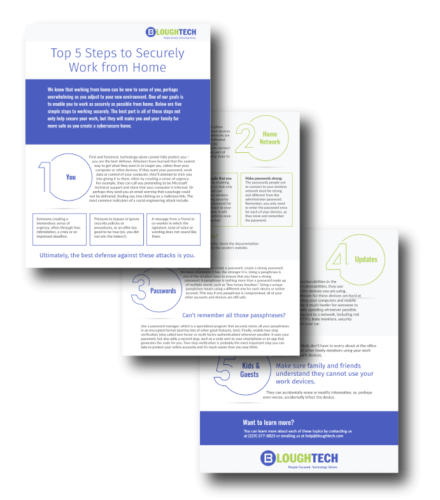 For Individuals – 5 Steps to Securely Work from Home 
We know that working from home may be new to some of you, or perhaps overwhelming as you adjust to your new environment. One of our goals is to enable you to work as securely as possible from home. Check out the five simple steps to working from home securely. The best part is all of these steps not only help secure your work, but they will also make you and your family far more safe as you create a cybersecure home.
For Healthcare – Notification of Enforcement Discretion for Telehealth Remote Communications During the COVID-19 Nationwide Public Health Emergency
During the COVID-19 national emergency, which also constitutes a nationwide public health emergency, covered health care providers subject to the HIPAA Rules may seek to communicate with patients, and provide telehealth services, through remote communications technologies. Some of these technologies, and the manner in which they are used by HIPAA-covered health care providers, may not fully comply with the requirements of the HIPAA Rules. Our guide will help you to ensure your practice remains in compliance with these regulations.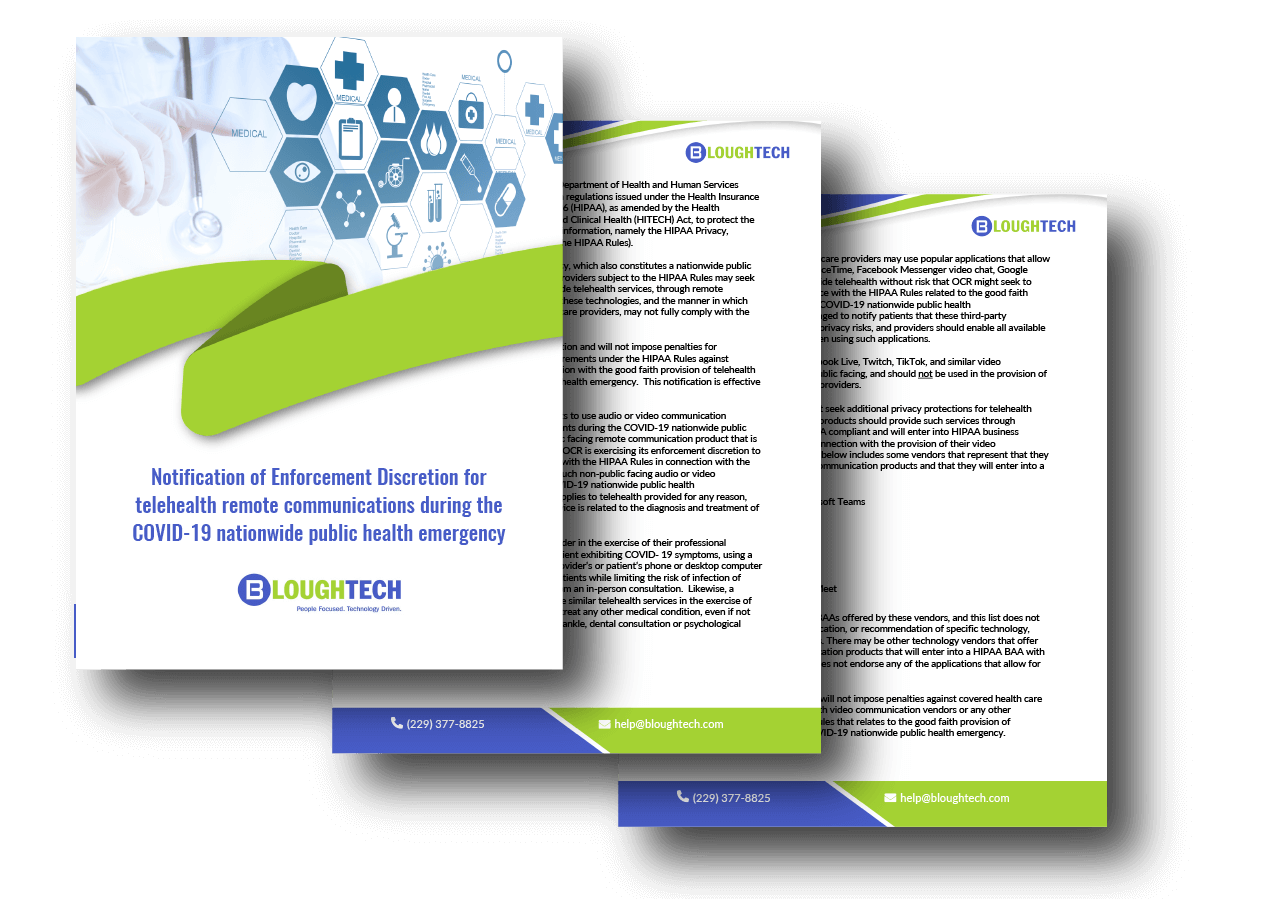 Need More Information?
If you want to learn more about how to work from home safely and securely, please give us a call at (229) 377-8825 or send us an email at help@bloughtech.com